First Meeting of the Global Coalition Against TB
The National Forum on Tuberculosis held its first meeting in the capital on August, 2013. The members of the coalition deliberated upon the increased need to introduce new and more accurate diagnostics for TB to ensure timely and appropriate diagnosis. The members also discussed the rise and challenges of drug-resistant TB in India. The Chief Guest at this meeting was Dr. Shashi Tharoor, Minister of State for Human Resource Development and the Guest of Honour was Smt. Santosh Chowdhary, Minister of State for Health and Family Welfare. Dr. Soumya Swaminathan, former Director, (NIRT) and current Director General, Indian Council of Medical Research (ICMR) made a presentation at the meeting on the emergence of drug-resistant TB as well as the challenges of the Indian TB diagnostic landscape. Mr. Dalbir Singh, commented,

"The Forum is dedicated to fight TB and as a first vital step, this meeting has brought together key stakeholders including parliamentarians, policymakers, civil society organisations and technical experts, who are committed to the cause. We are resolved to achieve enhanced TB prevention and control in India."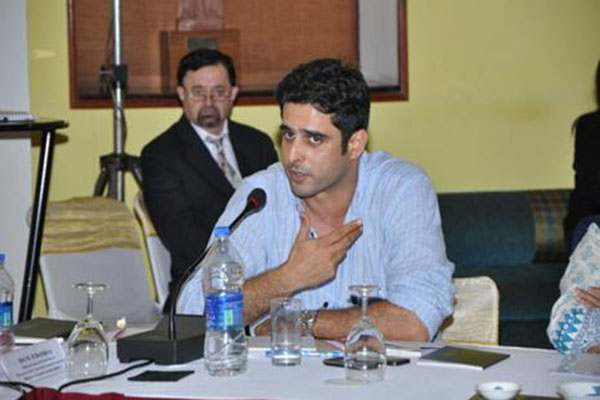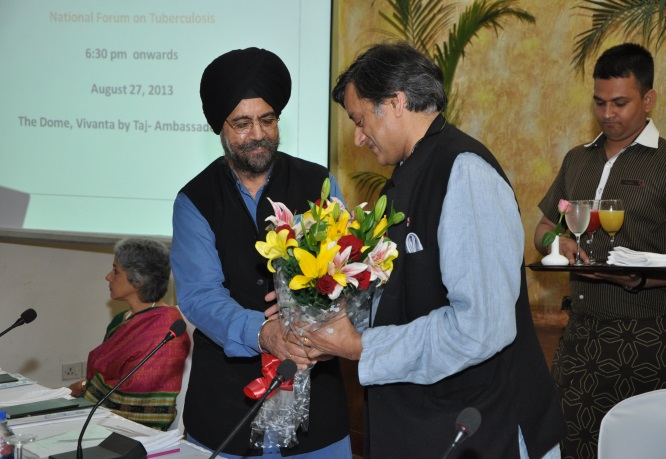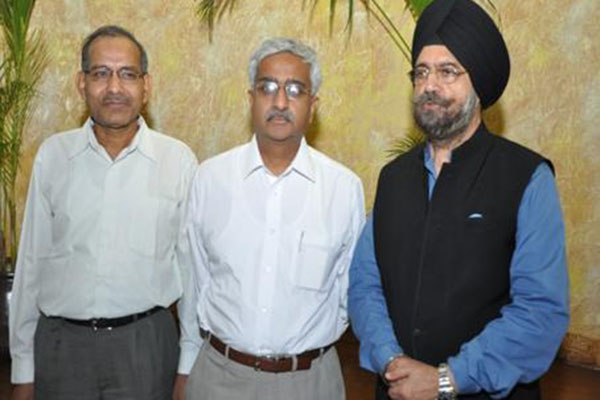 Expert Group on Tuberculosis Prevention and Control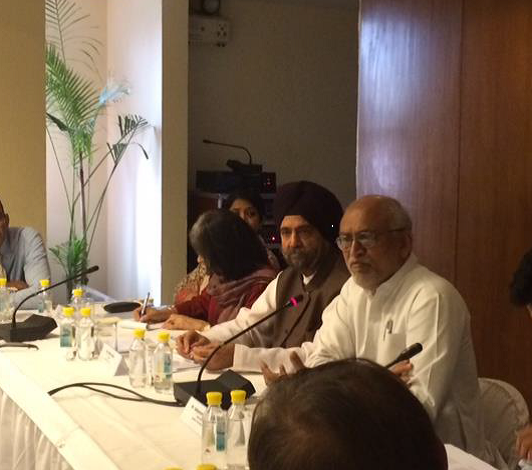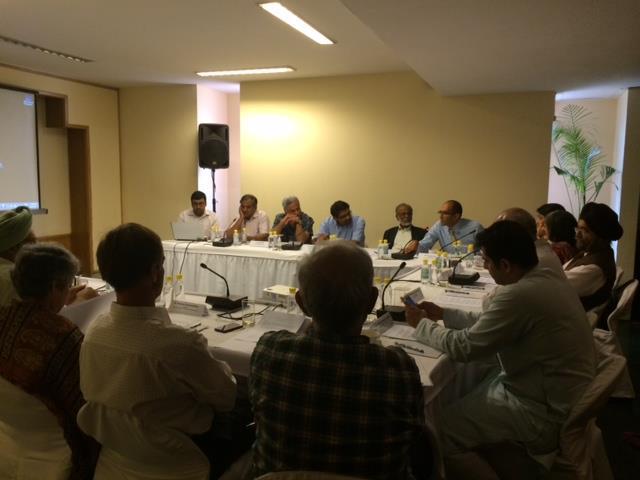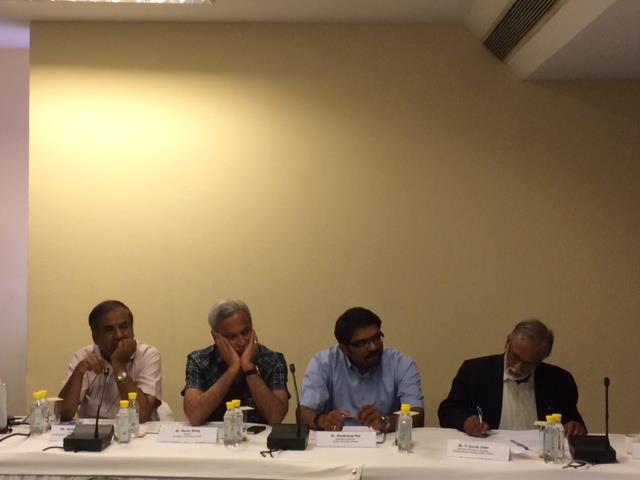 An expert group was established under the leadership of GCAT. This was done to bring together a set of experts to discuss and share recommendations with the Central TB Division on the implementation of the National Strategic Plan (2012-17) which aims to provide to universal access to quality TB diagnosis and treatment for all TB patients, including those in the private sector.



First Meeting of the Expert Group
The first meeting of the Expert Group on Tuberculosis Prevention and Control was organised in New Delhi on August 20, 2014. The meeting was attended by eminent members the expert group of the forum.
Second Meeting of the Expert Group
Names of Attendees
Mr. Dalbir Singh, President, National Forum on TB
Dr. Sanjay Jaiswal, Member of Parliament, Bharatiya Janata Party
Dr. Puneet Dewan, Senior Program Officer, TB, Bill & Melinda Gates Foundation
Dr. Dileep Mavalankar, Dean, Institute of Public Health (IIPH), Gandhinagar
Dr. Navin Dang, Consultant Microbiologist and Director, Dr. Dang's Lab Private Limited
Dr. Ranjit Roy Chaudhury, Advisor to the Union Minister of Health and Family Welfare, Government of India
Dr. Soumya Swaminathan, former Director, National Institute for Research in Tuberculosis (NIRT) and current Director General, Indian Council of Medical Research (ICMR)
Dr. Jacob John, Emeritus Professor of Virology, Christian Medical College, Vellore
Dr. V.S. Chauhan, Senior Scientist and Former Director, International Centre for Genetic Engineering and Biotechnology
Mr. Harpal Singh, Chairman Emeritus, Fortis Healthcare Limited and SRL Diagnostics
Mr. Ravi Duggal, Program Officer, International Budget Partnership
Dr. Nalini Krishnan, Director, Resource Group for Education and Advocacy for Community Health (REACH), Chennai
Dr. Sarman Singh, Professor and Head, Clinical Microbiology Division, Dept. of Laboratory Medicine, All India Insitute of Medical Sciences (AIIMS)
Dr. Shirshendu Mukherjee, Senior Strategic Advisor, Wellcome Trust
Mr. Gopi Gopalakrishnan, President and Founder, World Health Partners
Mr. Harkesh Dabas, Managing Director (India), Clinton Health Access Initiative (CHAI)