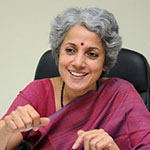 Dr. Soumya Swaminathan
Chief advisor to Expert Group, Director General, ICMR
Dr. Soumya Swaminathan former Director of the National Institute for Research in Tuberculosis in chennai is the current Director General ICMR. She is a pediatrician by training and has been involved in TB research for over 19 years. Between 2009 and 2011, she served as Coordinator for Neglected Priorities Research at the Special Programme for Research and Training in Tropical Diseases (TDR) at the WHO in Geneva. She is also an Honorary Adjunct Professor of Medicine at Tufts University. She holds a MBBS degree from the Armed Forces Medical College in Pune and a MD in Pediatrics from AIIMS in New Delhi. Dr. Swaminathan completed a Fellowship in Pediatric Pulmonology at the Childrens' Hospital of Los Angeles. She is a Fellow of the Indian Academy of Pediatrics, a member of the Third World Organization of Women Scientists, and Chair of the HIV Division of the International Union Against TB and Lung Diseases.
Dr. Swaminathan currently serves as a member of the Editorial Board of Clinical Infectious Diseases and as a peer reviewer for several other national and international journals. She has over 150 publications in peer-reviewed journals and 13 book chapters to her credit on various topics in the fields of pediatrics, tuberculosis, and HIV. She also provides ongoing research support to the National AIDS Control Program, the Department of Biotechnology, and the Indian Council of Medical Research (ICMR) Chief advisor to expert group.
Prof. Virander S Chauhan
Chairman, Executive Committe, NAAC, Former Director, International Centre for Genetic Engineering and Biotechnology (ICGEB) and Member, University Grants Commission (UGC)
Prof. Virander S Chauhan served as the Director and Leader for the Malaria Research Group at ICGEB. Prior to arriving at ICGEB, he was a Reader and a Professor in the Department of Chemistry at Delhi University from 1982 to 1988. He also worked as an Assistant Professor at the Indian Institute of Technology in Kanpur from 1979 to 1981. Dr. Chauhan served as Chairman of Bharat Immunological and Biological Corporation Ltd. until 2009 and has held a number of other advisory board positions across a range of sectors. He earned his Master's and Ph.D. degrees in Chemistry from Delhi University and also holds a Ph.D. from Oxford University. Dr. Chauhan has been deeply involved in malaria vaccine and drug research. Specifically, he studies the action mechanisms of antimalarial drugs. His work has been featured in many notable publications, including Vaccine, PLoS, and the Journal of Vector Borne Diseases. In April 2012 he was awarded the Padmashree award, the fourth highest civilian award in India, for his contribution to the field of science and technology. Prof. Virander Chauhan obtained his BSc, MSc and PhD in Organic Chemistry from Delhi University. He went on to do a DPhil as a Rhodes Scholar at Oxford University in 1974. After a Post- doctoral stint at the University of Georgia, Athens (U.S.A.) he returned to India and taught at St. Stephens College, Indian Institute of Technology, Kanpur and at Delhi University. He joined International Centre for Genetic Engineering and Biotechnology at New Delhi to head the Malaria and Structural Biology research group in 1998 and became the Director of the Institute in 1999, a position he currently holds. His current research interests include malaria immunology and malaria vaccine Development, mechanism of action of anti-malarials and drug development and design. He is actively involved in policy and organizational decisions at the national level. He was awarded the Padmashree in 2012 by the President, for his contribution in the field of Science and Technology.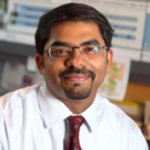 Dr. Madhukar Pai
Professor, McGill University
Dr. Madhukar Pai is professor of epidemiology at McGill University in Montreal. He attained his medical training and community medicine residency in India after which he pursued a PhD in epidemiology at the University of California, Berkeley, and a postdoctoral fellowship at the University of California, San Francisco. Dr. Madhukar Pai also serves as a consultant for the Bill & Melinda Gates Foundation. He has served as co-chair of the Stop TB Partnership's Working Group on New Diagnostics and a member of the Stop TB Partnership's Coordinating Board. He holds honorary professorship positions at the Christian Medical College, Vellore, India; University of Cape Town, South Africa; and Stellenbosch University, South Africa. Pai serves on the editorial boards of the Lancet Infectious Diseases, PLoS Medicine, International Journal of TB and Lung Disease, and PLoS One.
Madhukar's research is mainly focused on improving the diagnosis of tuberculosis, especially in high-burden countries like India and South Africa. His research is supported by grant funding from the Bill & Melinda Gates Foundation, Grand Challenges Canada, and Canadian Institutes of Health Research. He has more than 150 peer-reviewed publications. For his research contributions, he received the 2007 Union Scientific Prize from the International Union Against Tuberculosis and Lung Disease (IUATLD). In 2011, he received the Canadian Rising Star in Global Health award from Grand Challenges Canada. In 2012, he received the Chanchlani Global Health Research Award from McMaster University, Canada.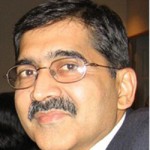 Dr. Dileep Mavalankar
Dean, Institute of Public Health (IIPH), Gandhinagar
Dr. Mavalankar has done MBBS and MD from Gujarat University and Master of Public Health and Doctor of Public Health Degree from the prestigious Johns Hopkins University, USA.
In his current capacity at IIPH, Gandhinagar, he is involved in various academic and administrative activities. Dr. Mavalankar is currently coordinating research projects on Maternal Health in collaboration with Karolinska Institute of Sweden and Aberdeen University UK. He has also worked as a post-doctoral fellow at the National Institute of Health (NIH) in USA and as Senior Management Advisor to the Averting Maternal Mortality and Morbidity (AMDD) programme of Mailman School of Public Health, Columbia University, New York.
Dr. Mavalankar joined as a faculty member in the Public Systems Group of IIM Ahmedabad in 1991 and also served as the Chairman of the Public Systems Group and Centre for Management of health services. He has published many articles in professional journals, written book chapters and working papers.
Dr. Mavalankar's area of work include management of public health programmes especially reproductive health and maternal health. He also worked on projects related to development of midwifery in India, RCH & Immunisation top management capacity & HR capacity building of district and state level public health officers. He has also done evaluations of many health programmes including training under RCHI, Chiranjeevi programme of Government of Gujarat etc. He has been a consultant to several international organizations including Columbia University, WHO, UNICEF, CARE, UNDP/World Bank and Government of India and state governments. He has been a member of several programmes, technical and scientific advisory committees including GAVI Switzerland, MotherCare project USA; NIHFW, New Delhi; IIPS, Mumbai; IIHMR Jaipur; IMMPAC Project University of Aberdeen UK, Government of India, Planning commission of India etc.
Dr. Mavalankar was appointed by the Prime Minister to the Missions Steering Group of the National Rural Health Mission constituted by the Government of India. He has been recently appointed as a member of the Steering Committee on Health for the 12th Five Year Plan.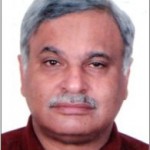 Dr. Navin Dang
Consultant Microbiologist and Director, Dr. Dang's Lab Private Limited
Dr. Navin Dang is Consultant Microbiologist and Director at Dr. Dang's Lab Pvt Ltd in New Delhi. After completing his MBBS from UCMS, Delhi University Dr. Dang did his Post-Graduation from Post Graduate Institute of Medical Education & Research (PGIMER), Chandigarh. He started his career at AIIMS in 1982 and later on worked as Manager, Medical Services with Ranbaxy Laboratories. The focus of his work is the provision of fast and accurate diagnostic services which keep pace with the latest technology. Dr. Dang's Labs is one of India's prominent diagnostic centres today.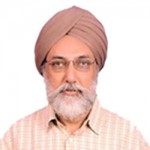 Mr. Ravi Duggal
Program Officer, International Budget Partnership
Mr. Ravi Duggal is a Sociologist, trained at the University of Bombay. Presently he works with the International Budget Partnership in their health and budget partnership initiative work across Asia. Prior to this he has worked with Action Aid International, IDRC and the European Commission amongst many others. Until 2005 he was the Coordinator of CEHAT, an institution he founded along with other health activists and researchers. CEHAT, the research centre of Anusandhan Trust, since 1991 has been carrying out research in the following core thematic areas – Health Services and Financing, Health Legislations, Ethics and Patients' Rights, Health and Human Rights, Women and Health, and Psychosocial Trauma. He is also associated with international initiatives like the Peoples Health Movement, Global Equity Gauge Alliance and the International Federation of Health and Human Rights Organizations. He has also served as the Country Representative of SWISSAID for six years. His other involvements have included fulltime WHO National Consultant in the Ministry of Health, New Delhi. He had begun his research career at the Foundation for Research in Community Health where he worked for 12 years and did pioneering research in the area of health financing and the private health sector. He has 20 books/reports and over 150 research papers and articles published as of now.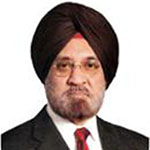 Mr. Harpal Singh
Mentor and Chairman Emeritus, Fortis Healthcare
Mr. Harpal Singh has wide ranging experience in the Corporate and Social sectors and has held leadership positions in the Automobile, Consumer Products and Healthcare sectors. He was Non-Executive Chairman of India's largest Pharmaceutical Company, Ranbaxy and is currently the Mentor and Chairman Emeritus of Fortis Healthcare.
Whilst chairing the Impact Group, he sits on the Board of Fortis Healthcare Limited, Religare Enterprises Limited, Religare Technologies Limited, Fortis Clinical Research Limited and Super Religare Laboratories Limited. He is associated at the Board level with some of India's most renowned schools which include the Doon School, the Scindia School, the Yadavindra Public School and Salwan Schools where, he is Vice Chairman of the Trust. He is also a member of the National Round Table on School Education. He is a member of the Board of Governors of IIT, Indore as also of the NIIT University. He is a member of India-UK Round Table, India-US Strategic Dialogue and of the Public Health Foundation of India.
He is Founder Chairman Trustee of Nanhi Chhaan and Chronic Care Foundations. Nanhi Chhaan Foundation focuses around the girl child, women's empowerment, tree plantation and environment issues and secularism. Mr. Singh is Chair of INDIA800 Foundation, India Office. He is currently the Chairman of the Save the Children, India and is also a Director of the Global Board of Save the Children International.
Harpal Singh, graduated with a B.A. (Honors) degree in Economics from St. Stephen's College, Delhi and holds a B.S. degree in Economics and a Master's degree in Public Affairs from the California State University at Hayward (C.S.C.H.), California, U.S.A.
Dr. Camilla Rodrigues
Consultant Microbiologist and Chairperson, Infection Control Committee, Hinduja Hospital
Dr. Camilla Rodrigues completed her M.B.B.S. from Armed Forces Medical College (AFMC) in Pune, India, in 1979, and subsequently served a 5-year Short Service Commission in the Indian Navy as a medical officer. She completed her M.D. (microbiology) from AFMC in 1987 and joined the Hinduja Hospital in 1988. She is currently a recognized postgraduate teacher for Diplomate of National Board, microbiology and an M.Sc. and Ph.D. guide at the University of Mumbai. She served under the Directorate General of Health Services as a member of the task force to assess, review, and suggest measures for antibiotic resistance. She is currently a member of the National Working Group for Tuberculosis on Case Finding and Diagnostics for the National Strategic Plan (2012–2017), Central TB Division, and a member of the National Laboratory Committee (NLC) under the RNTCP. Dr. Rodrigues has authored 162 publications in international and national journals, as well as book chapters, and conducted 68 research projects as the principal or coinvestigator, with TB as a focus of her research. She has received 16 awards/prizes and given more than 400 presentations internationally and regionally.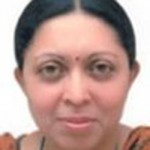 Dr. Renu Swarup
Advisor, Department of Biotechnology, Ministry of Science & Technology Government of India; Managing Director, Biotechnology Industry Research Assistance Council (BIRAC)
A PhD in Genetics and Plant Breeding, Dr. Renu Swarup completed her Post-Doctoral at The John Innes Centre, Norwich UK, under the Commonwealth Scholarship and returned to India to take up the assignment of a Science Manager in the Department of Biotechnology, Ministry of Science and Technology, Government of India, in 1989. She has been responsible for project development, granting and management in the area of Bioresource Development, Energy Biosciences, Bioprospecting, Plant Biotechnology, Tissue Culture and allied areas. She currently is the Adviser-in-Charge of the National Bioresource Development Board.
Dr. Renu Swarup is also the Managing Director of the Biotechnology Industry Research Assistance Council (BIRAC), a Public Sector Company incorporated by the Government of India to nurture and promote innovation research in the Biotech Enterprise with special focus on start-ups and SMEs. She was responsible for creating and operationalizing the new organization. BIRAC successfully runs a large number of funding schemes for industry innovation, ranging from the Ignition Grant to Proof of Concept funding, validation and product development. The main focus of the organization is on enabling and supporting the Biotech Innovation Ecosystem. Dr. Renu Swarup has also been closely involved in programmes and activities related to Women and Science. She was responsible for the implementation of the DBT Scheme on Biotechnology Career Advancement for Women Scientists – BioCARe. She was also a member of the Task Force on Women in Science constituted by the Scientific Advisory Committee to the Prime Minister.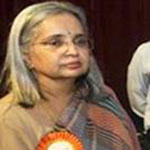 Dr. Nalini Krishnan
Director, Resource Group for Education and Advocacy for Community Health (REACH), Chennai
Dr. Nalini Krishnan is an MD in Internal medicine with a strong interest and practice in public health. She is one of the founding members of REACH, an organization which works to bridge the gap between public health programmes and the target recipients by advocacy, education, building partnerships and multi sector networks to control TB. Dr. Krishnan is on the board of directors of Kasturi and Sons Ltd, The Hindu Group of publications. She administers a comprehensive health centre for employees of The Hindu which also serves as a PPM referral centre for TB care for patients in the community and the general public. She is an active member of the Confederation of Indian Industry- southern region which includes 4 states in India and has previously chaired the healthcare and CSR subcommittees for the same region.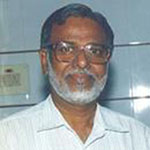 Dr. T. Jacob John
Emeritus Professor of Virology, Christian Medical College (CMC), Vellore
Dr. T Jacob John got his MBBS degree from Trivandrum Medical College in 1958 and joined the Christian Medical College (CMC), Vellore from where he obtained a Diploma in Child Health in 1961. He worked in the United Kingdom for two years and after obtaining his MRCP(E) in 1964, pursued a Fellowship in Pediatric Infectious Diseases at the University of Colorado, Denver, USA. He also holds an MSc in Microbiology and a Ph. D in Virology. He taught at CMC as Professor and Head of the Departments of Clinical Virology and Microbiology, retiring in 1995. He remained at CMC for 5 more years as Emeritus Medical Scientist of the Indian Council of Medical Research (ICMR).
Dr. Jacob John established India's first diagnostic virology laboratory and conducted pioneering research on infectious diseases, clinical virology, vaccinology and epidemiology. He detected high risk of post-transfusion hepatitis B in 1972 and established donor screening for recipient-safety. He documented the world's first 'vaccine-failure' polio cases despite 3 doses of live vaccine, and showed several ways to improve vaccine efficacy, including 'pulse vaccination'. His model of polio control in Vellore and North Arcot district became the forerunner of global polio eradication. He showed superior efficacy of Salk polio vaccine during the 1970s and 80s. He established a retrovirus laboratory and field unit and, in 1986, detected HIV infection among sex workers, first in India. He guided the opening of HIV sentinel surveillance in all states by the ICMR Task Force as well as in initiating donor blood screening for HIV. He has published over 480 scientific papers and guided several MD and PhD students.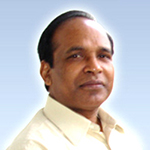 Dr. Sarman Singh
Professor and Head, Clinical Microbiology Division, Dept of Laboratory Medicine, All India Institute of Medical Sciences, Delhi
Dr. Singh studied Biological Science from Agra University and an MBBS from King George's Medical College in Lucknow. In 1985, he obtained a Post Graduate Diploma in Hospital Administration and later pursued his "Doctorate in Medicine" with specialization in Medical Microbiology from Post Graduate Institute of Medical and Research, Chandigarh in 1987.
Dr. Singh has been trained at the University of Michigan, Ann Arbor, USA in 1990, where he pursued a short term training on epidemiology of infectious diseases. In the year 2002, he obtained training in Ethical issues in International Health Research from Harvard Medical School (USA) and University of Natal, South Africa, and has also been trained on Intellectual Property Rights at the National Law School, Bangalore, India.
He joined AIIMS in 1988 as a senior resident. He has directed more than 25 national and international research projects. He has 6 books, 42 book chapters and more than 301 research publications mostly in international journals, including Lancet, Cell, PNAS, BMJ, PNTD, to name a few. He is a Fellow of Royal society of Tropical Medicine and Hygiene (FRSTMH, UK); National Academy of Medical Sciences, India (FAMS); International Medical Sciences Academy (FIMSA); Indian Academy of Parasitology (FIATP); and Society of Immunology and Immunopathology (FSIIP).
He has 6 patents and innovations. Two of these inventions have been commercialized. One invention (rapid KE16 test for kala-azar diagnosis) has been taken up by the Government of India in its national kala-azar control programme.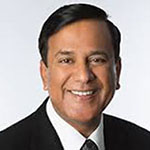 Mr. Gopi Gopalakrishnan
President and Founder, World Health Partners
Mr. Gopi Gopalakrishnan has over 20 years of experience in implementing large-scale service-delivery programs in low-resource settings. He founded Janani, a non-profit entity devoted to providing child and reproductive health services, in one of the poorest regions of India. Today, Janani accounts for more than 20% of family planning in the state of Bihar. It has won national and international acclaim for its innovative and creative management that enables the program to serve some of the poorest communities in the world on a sustainable basis. Gopi's network management strategies have been recognized worldwide as some of the most effective methods of addressing the great unmet need for family planning, and have been supported by the Government of India.
Specializing in public–private partnerships, he is an expert in leveraging private sector resources to complement public sector service provision. He has been a member of India's Population Commission and has advised the Ministry of Health and Family Welfare and numerous national and international organizations on large-scale cost-effective service delivery. Currently, he is on the global technical advisory board of the International Finance Corporation, an affiliate of the World Bank, and on the Advisory Group on Community Action (AGCA) of the National Rural Health Mission. Mr. Gopalakrishnan was the Director of International Programs of DKT International and received one of the highest civilian honors from the Government of Vietnam for his work as the Country Director of DKT International in Hanoi.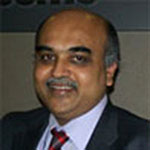 Dr. Shirshendu Mukherjee
Senior Strategic Advisor, Wellcome Trust
He has worked with reputed Pharmaceuticals and diagnostic companies in India like Ranbaxy , JK Drugs and Pharmaceuticals and Becton Dickinson. His main area of research, was development of diagnostics, bioprocesses for biopharmaceuticals and vaccines. He was also involved in the establishment of the R&D labs and the pilot plants for production of biopharmaceuticals. Later he moved to International Centre for Genetic Engineering and Biotechnology (ICGEB), New Delhi which is a premier international research organization in the field of human health and agriculture related plant biotechnology as Staff Scientist (IPR and Technology Transfer) at the Delhi centre, where he was involved for transferring the technologies developed by the centre to member countries. Dr.Mukherjee holds a Ph.D. degree in Microbiology a law degree (LL.B) and a PG Diploma in IPR and International Trade Laws.
Presently Dr. Mukherjee, works for the India Initiative of the Wellcome Trust, as Strategic Advisor for implementing the initiative on R&D for Affordable Healthcare in India, a 30 million pound initiative of the Trust.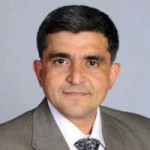 Mr. Harkesh Dabas
Managing Director (India), Clinton Health Access Initiative (CHAI)
Mr. Harkesh Dabas is the Managing Director of CHAI's India office and in this role provides leadership and strategic direction to CHAI operations and partnerships in India. Previously, Mr. Dabas led CHAI's access efforts in new initiatives and its engagement with generic ARVs and other drug/vaccine manufacturers. Prior to joining CHAI, he served in the Indian Navy for over two decades in various leadership positions, including Joint Director of Operations at the Ministry of Defence, wherein he was responsible for development and execution of strategic plans and policies. He also commanded an Anti-submarine Warfare Corvette and served as the Secretary to the Commanders' Conference, the highest strategic decision-making body, wherein he was involved in the development of strategy across a broad spectrum of issues.
Mr. Harkesh Dabas holds a post graduate degree in Nautical Science and Operations, Masters in Defence and Strategic Studies and is an MBA from the Indian Institute of Management, Ahmedabad.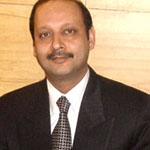 Dr. Rupak Singla
In-charge Department of Tuberculosis and Respiratory Diseases, LRS Institute of Tuberculosis and Respiratory Diseases
Dr. Rupak Singla is one of the leading chest physicians of the country. He is the head of the department of Tuberculosis and Respiratory Diseases at the LRS Institute of Tuberculosis and Respiratory Diseases. He has authored a number of publications on tuberculosis and other respiratory ailments which has contributed significantly towards a wider understanding of the disease.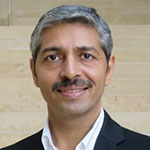 Dr. Sanjay Sarin
Head – India Operations & Access Program (Asia), FIND
Dr. Sanjay Sarin joined FIND (a non-profit foundation) in September 2015 as Head of Country Operations for India and Head of Access Programme for Asia Pacific. He has a doctorate from PGIMER, Chandigarh, India and close to 20 years' experience in health policy, market development, and business management with specialization in the development of strategic initiatives for driving access in emerging markets. In his current role, he is responsible for providing leadership for strategic plan development and implementation of current and planned operations in FIND India, ensuring continued engagement with partners and donors at local and international levels and leading the resource mobilization efforts in the AP region.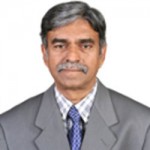 Dr. M. S. Jawahar
Scientist 'F', Department of Clinical Research, National Institute for Research in Tuberculosis
Dr. M S Jawahar, MBBS, MD, MSc (CDE), DLSHTM, is a physician with more than thirty years of experience in clinical research, primarily in the area of clinical trials for TB treatment. He is currently Deputy Director (Senior Grade), in the category Scientist F, in the Department of Clinical Research, National Institute for Research in Tuberculosis (formerly Tuberculosis Research Centre), Chennai, India. He is the Principal Investigator of a randomized clinical trial (RCT) to study the efficacy and safety of ultra-short course regimens for the treatment of patients with pulmonary tuberculosis, which addresses a crucial issue identified as a research priority in tuberculosis. He has been Principal Investigator for five other RCTs in pulmonary and lymphnode TB.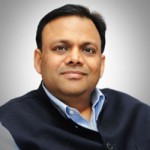 Mr. Arvind Gupta
Head, Digital India Foundation
Mr. Arvind Gupta currently heads the Digital India Foundation which works on Digital Inclusion, Internet Governance and Smart cities. He also leads BJP's Information and Technology Team. Mr. Gupta is an Innovation Evangelist who has over 20 years of experience in leadership, policy & entrepreneurial roles, both in 'Silicon Valley' & in India. He is an Eisenhower fellow for Innovation and an active member of Industry Forums NASSCOM, TiE and Founding Member of ISPiRT (Indian Software Products Industry Round table). He is on the Board of Directors of IIT – BHU Alumni Association, PAN-IIT Alumni Association and Illinois Alumni Board. He also mentors many start-ups like IdeasWall, TrueValueAdvisors, Team361, SatvaCart and is a Guest Speaker at Global B-Schools and CxO talks.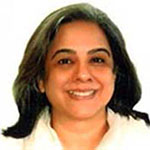 Ms. Anjali Nayyar
Senior Vice President, Global Health Strategies
Ms. Anjali Nayyar is the Senior Vice President for Global Health Strategies (GHS) and has more than 18 years of experience in global health issues. Her expertise lies in developing integrated advocacy and communications strategies aimed at impacting health policy and practice. She oversees the organization's work in emerging markets and will oversee its new programs in Africa. Prior to joining GHS, she served as Country Director for Program for Appropriate Technology on Health (PATH) in India. Preceding PATH, she worked with the International AIDS Vaccine Initiative (IAVI) for six years, where she served initially as India Country Director for three years and then as Vice President for Country and Regional Programs, working both in New Delhi and in New York at the organization's headquarters. As Vice President, she led field operations and non-research and development programs in India, Brazil, South Africa, China, Kenya, Rwanda and Uganda. In addition, she led the strategic development and management of IAVI's Vaccine Preparedness Unit.